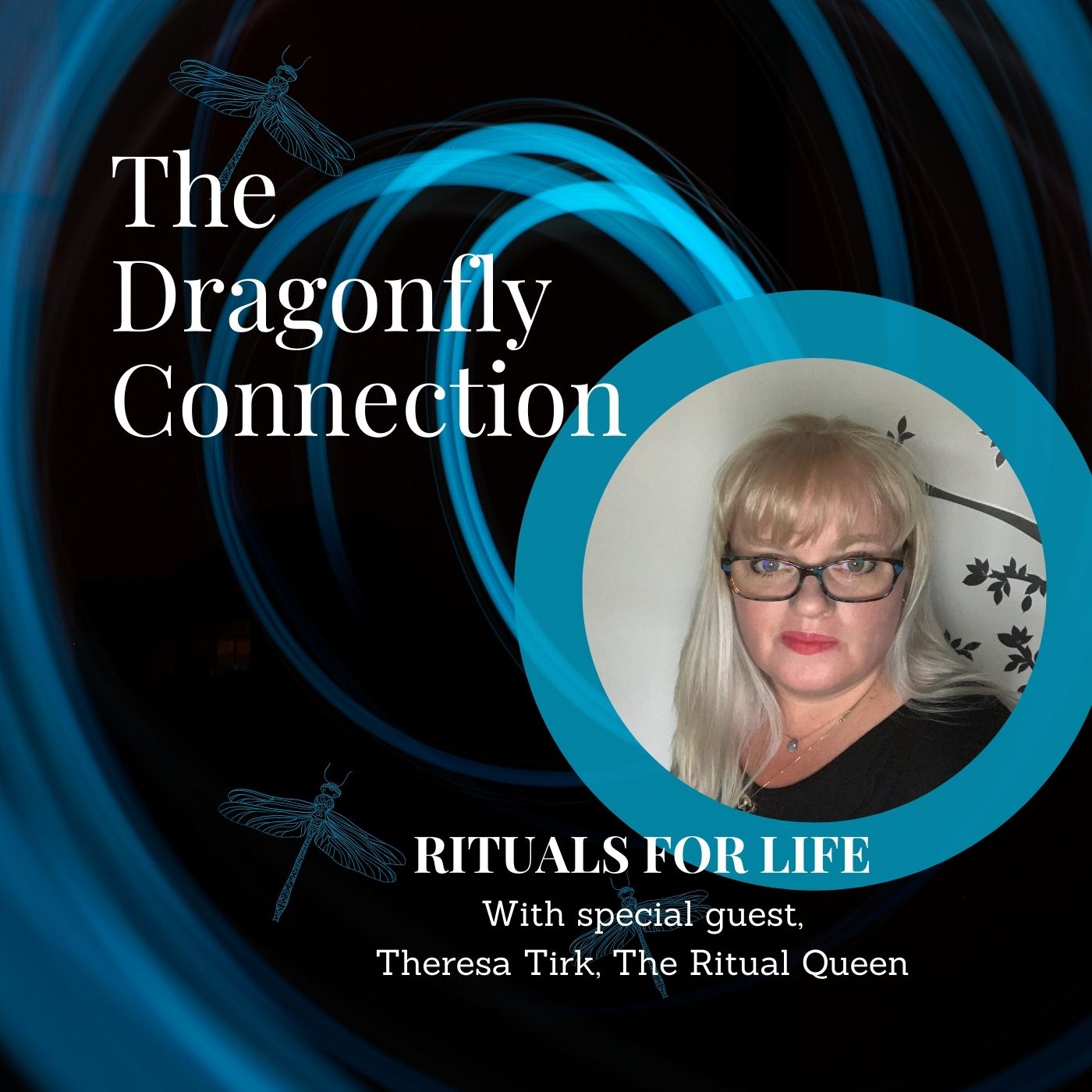 It's time to put on your big girl panties and live your life to the fullest!
If you need a little encouragement, this episode may help.
Ambers guest on this episode is Theresa Tirk, The Ritual Queen. Theresa is a Published Author, Speaker, Certified Spiritual Life Coach, Reiki II Energy Worker, and Certified Aromatherapist. She is also a mom, wife, and recovering people-pleaser who is dedicated to helping women everywhere awaken to their own validation and strength so they can learn to prioritize their own care, to love themselves and their life.
Theresa began coaching after her own spiritual journey of self-discovery through a battle with depression and anxiety stemming from a childhood of chaos, dysfunction and addiction. She believes in the power of mindset shifts and creating daily rituals that have massive impact on your life. And, before you make assumptions, these rituals aren't what you might be imagining. Take a listen to find out what they're talking about, and how you can create your own rituals to help you live a healthier, fuller life. 
Speaking of fuller life and big girl panties.....
After this episode was recorded, Amber read Theresa's book "Uncensored: A guide to putting on your big girl panties" and highly recommends it. It was an easy read, full of humor, some sarcasm, journal prompts, and some great tips that you can start using to get your health and life back on track. 
If after listening, if you're interested in getting a copy you can purchase one HERE. 
Visit her website at www.theritualqueen.com
Connect with Theresa on Social Media: Instagram & Facebook 
If you liked this podcast episode please share it with all your friends and follow Amber on Instagram too. If you'd like to go a step further to support Ambers mission to continue bringing healing and inspiration to the world, please consider becoming a patron. You get access to Amber, her guests, a virtual self-improvement book club and more!
Check it out at:  https://www.patreon.com/thedragonflyconnection