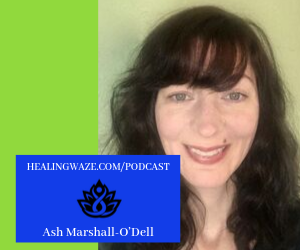 Ash Marshall-O'dell has a passion and that passion it helping others get into the state of "flow". Flow is that feeling when everything is just going really well, really right-it feels easy, joyful and light. Who wouldn't want that... always?!?
Ash is a Reiki Master and Teacher as well as an intuitive channel. Her background is in teaching so she loves to educate others on all of her favorite healing modalities- Reiki, Crystal Healing, Essential Oils, and Aura readings. 
In this episode you'll learn more about all of those methods plus get some self care takeaways to help you get into the flow.