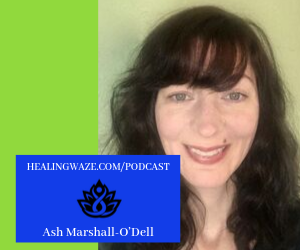 Ash Marshell-Odell is back for a second episode. This time we're breaking down the term "Lightwork". 
Did you know you have a "light tube" inside you? You'll learn all about this "tube" and all that lightwork can do for you. 
Ash specializes in helping busy women let go of pain and stress; and discover what's needed to help them move forward in life. She does this through various healing methods (Lightwork, Reiki, and Crystals to name a few). 
Freedom from pain and stress is absolutely life changing- Lightwork can help you get there. 
Learn more about Ash and all her healing methods at: