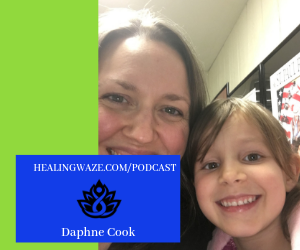 Amber is truly a holistic health crusader-starting with her personal life and parenting methods. 
This episode is a conversation between Amber and her eight year old daughter, Daphne. You'll get a kids perspective on eating healthy, taking care of the earth, sleep, relaxation, exercise and more.  
Daphne, like her mom, knows the importance of self care and relaxation. She says. "You need to relax some days! If you don't relax, it doesn't feel good."
If you're a parent, you need to listen to this with your kiddos. If you're not, you should just listen to it for the smiles... joy and laughter are a must for overall health and well being.
By Participating in this podcast you agree that this is not a replacement for medical services and are encouraged to seek immediate medical care if needed. Read our full disclaimer here.