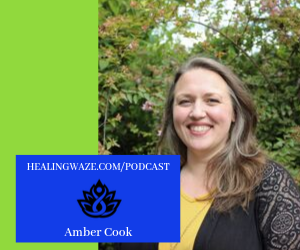 The Opioid crisis has effected Amber and her family in very profound ways; and in this episode you'll find out why it's one of her soapbox issues. 
According to the National Institutes of Health (NIH), every day more than 130 people in the US die after overdosing on opioids.
In the late 1990's, pharmaceutical companies told the medical community that patients would not become addicted to prescription opioids for pain relief, and healthcare providers began to prescribe them at increasing rates. 
By 2017, more than 47,000 Americans had died as a result of opioid overdoses. 
That same year, an estimated 1.7 million people in the United States suffered from substance use disorders due to prescription opioids, and 652,000 suffered from a heroin use disorder (heroin is an opioid). 
Statistics say 21-29% of patients who are prescribed opioids for chronic pain-misuse them; and It's estimated that 4-6% who misuse prescription opioids transition to heroin.
The NIH and HHS (Department of Health and human service) are looking at ways to help put an end to this crisis. But, what about holistic and alternative methods? Are they paying attention??? 
Doubtful. 
There are so many ways to help relieve, manage, and even treat pain conditions that don't include harming our bodies, or further risking our health. 
Among Amber's personal favorites: Chiropractic, Massage Therapy, Acupuncture, Diet, Physical Therapy, Watsu, Craniosacral Therapy, Reiki/Energy Healing, Herbs, Cannabis products, Essential oils...
The list is extensive. Practically every healing method that you can find at HealingWaze.com will have an effect on your pain levels. And, most are harmless. 
Email Amber if you'd like to share your story at info@HealingWaze.com. She may even ask you to be a future podcast guest. 
Information and stats for this episode were taken from:
Learn more about Amber and her mission at
Ambers on social media too!