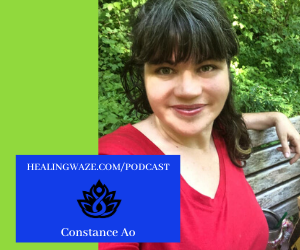 According to our guest, Constance Ao, they do exist; and she can help you connect with them for a deeper, fuller, lasting relationship.
Constance is a Psychic Healer and Relationship Coach who helps heal broken hearts, clear energy blocks, and align women with deep self-love so they can have the best relationships possible! 
Constance shares some tips on manifesting that relationship, as well as her own healing journey and love story. 
She and Amber chat about cultivating conscious relationships, honoring boundaries, self love, mindset and manifestation.
If you'd like to learn more about Constance you can find her on HealingWaze: