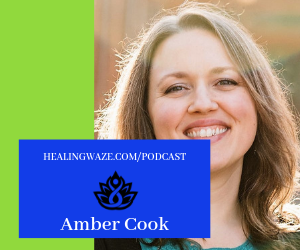 What is energy work? 
When you're in a crowded place do you feel overwhelmed? It's not your imagination- it's energy overload! 
In our 3rd and final episode from our "Ask A Healing Pro" live series, Lyn is chatting with Darcy Molloy an energy worker, Healing Channel and Soul Evolutionary. Darcy and Lyn chat about managing your energy. 
They break down meridians, chakras, aura and other parts of the human energy field; and most importantly- ways to correct and heal them.  
Darcy explains that energy work is not necessarily "woo-woo". It does, in fact, have a very strong scientific base. 
Lyn gives an easy to understand explanation of distance healing and how it works. You don't want to miss it! 
Recommended reading: The Subtle Body: An Encyclopedia of Your Energetic Anatomy by Cyndi Dale. 
Learn more about today's host Lyn Delmastro Thomson of Heart Fire Healing: https://healingwaze.com/practitioners/heart-fire-healing/
Visit Darcy online at https://darcymolloy.com
By Participating in this podcast you agree that this is not a replacement for medical services and are encouraged to seek immediate medical care if needed. Read our full disclaimer here. https://healingwaze.com/healingwaze-disclaimer/