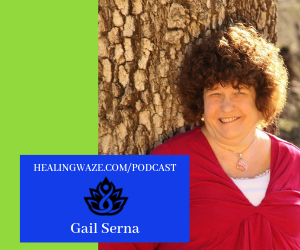 What is vibrational awareness? How can you raise your vibration? 
Gail Serna is a psychic medium, teacher and spiritual counselor. Her passion is teaching others how to develop their own intuition for a more joyful life. 
She shares her personal journey through spirituality and trauma, the stigma of being a psychic, and what she's done to raise her own vibration.  
And, dimensions...we chat about those too! 
Gail uses many different techniques in helping others heal and succeed; and in this talk we break down the differences between a psychic reading, mediumship reading, channeled reading and spiritual counseling.   
Her work is particularly helpful for those who have been to through traditional talk therapy and want to release their suffering in a deeper way. Her clients say when working with Gail, they are able to cope better and feel better about themselves.