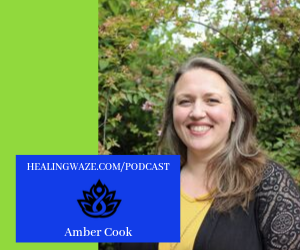 Amber has been craving the feeling of being submerged in warm waters of a natural hot spring. So, she created this Hot Spring Meditation to help take herself and you to that place in your imagination.
This is the perfect winter meditation to help relieve stress-making you feel warm, cozy and totally relaxed!
Find a quiet place to settle and give yourself 9 minutes of uninterrupted self-care.
Please do not listen to this meditation while driving or doing anything that requires your complete attention-Amber's voice is pretty hypnotic.
Learn more about Amber and her mission at HealingWaze.com
By Participating in this podcast you agree that this is not a replacement for medical services and are encouraged to seek immediate medical care if needed. Read our full disclaimer here. https://healingwaze.com/healingwaze-disclaimer/