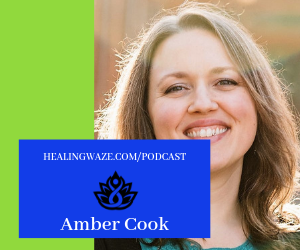 Why is Amber so passionate about holistic healthcare? What is HealingWaze all about? 
You'll get the answers to these questions and learn why she's on a mission to help normalize holistic healthcare and help other healing professionals succeed. 
In this episode the tables are turned and Amber is interviewed by Vanessa Couto, Astrologer, Artist, and Teacher. They talk holistic healthcare, conventional medicine, and business. 
Learn more about Ambers mission at HealingWaze.com
And, check out all the good stuff astrology can do for you-beyond horoscopes. 
Vanessa was the Holistic Healing Connections first guest. To listen to her and ambers conversation in episode #1 go HERE.