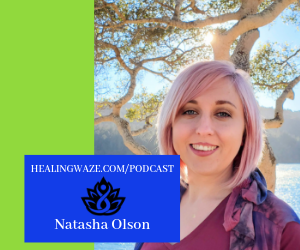 Natasha Olson is a Spiritual Soul & Business Coach, Reiki Master and owner of Nirvana Healing Center in San Jose, CA. 
Natasha talks candidly about her personal journey of overcoming anxiety, depression, PTSD and digestive issues through holistic healing 
And, as an energy healer herself, Natasha believes that the best way to help someone heal is through a combination of guidance and education, finding the underlying cause, and restoring the body to its prime state for self-healing. 
She loves helping other women step into their power- helping them find time and more resources for self care.
Learn more about Natasha and Nirvana Healing Center at nirvanasanjose.com