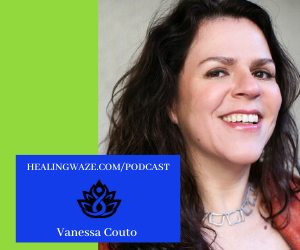 In that episode Vanessa talks about a recent injury (that now has been resolved) and her experience with the two healthcare systems. It's one of our most popular episodes! 
In this one, she gets to school us on her passion-her expertise; Astrology. 
Vanessa is an archetypal astrologer, artist, coach and teacher. Her work focuses on helping others in the intersection of soul purpose, life and business. through her work, she weaves astrology, storytelling and depth psychology. She has a background in education and counseling psychology.
This one is definitely for business owners, or those considering taking the plunge. But, all listeners will benefit-especially from her 2020 forecast! 
In this episode you'll learn why astrology for business branding matters and how it can help move the needle in your marketing efforts, how astrology can bridge your life and livelihood, and why Vanessa says, "Business is healing for our personal development journey".
There are all kinds of ways you can learn more about Vanessa.