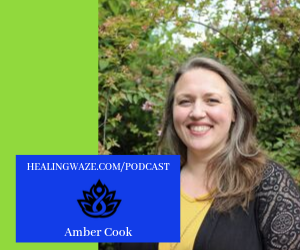 Seasonal allergies don't just happen in the spring. They can last January through November depending where you are in the world.
In this short episode; Amber shares the remedies she's used for her family to help with common seasonal allergy symptoms. You can try them one at a time, or a combination of some or all of them. 
#2 Diffusing essential oils 
#3 Neti pot: Make sure and read the directions that come with your neti pot. For little kids, there are all kinds of saline sprays and drops on the market that have a similar effect. Just look for ones without weird additives and preservatives. 
#5 Apple cider vinegar: Drinking it or putting it in your neti pot
Honorable mentions/recommended daily additions to your wellness routine: Probiotics and an Anti-inflammatory Diet
If you have your own favorite remedies, We'd love for you to leave them in the comments. 
If you're looking for a holistic healing professional to help guide you through the allergy season and beyond,  HealingWaze can help.