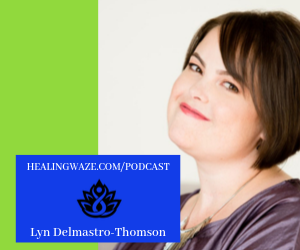 Today's episode is a conversation with HealingWaze Team member and Amber's friend, Lyn Delmastro-Thomson. They're talking BodyTalk, Chronic Illness, Conventional Healthcare (how it sometimes fails us) and more. 
Lyn is the a Certified BodyTalk Practitioner, BodyTalk Access Trainer, Breathwork Practitioner, and author of the Amazon Best Seller, You Are Not Your Diagnosis. 
'You Are Not Your Diagnosis' is her inspiring and emotional story of being mis-diagnosed with leukemia at the age of 25.
Lyn has used her health struggles and wellness journey to help other women make health a priority before chronic illness strikes. And, If you're already dealing with a chronic illness or diagnosis, she can help you recover your health.