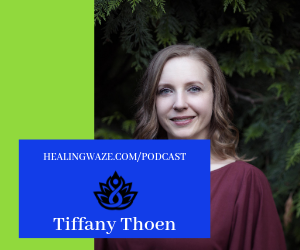 Are you tired of being controlled by the diet industry? 
Learn why diets don't work from RN, Integrative Coach and Certified Intuitive Eating Practitioner and Speaker; Tiffany Thoen or Coach Tiffany, RN. 
Tiffany helps women; more specifically women leaders, who are done wasting their precious energy on the constant mental chatter about food and their body. She supports them in finally healing their relationship with food using Intuitive Eating.
She is passionate about this because she sees how much the struggle with food is costing us. She herself has experienced the freedom of healing her relationship with food, so she understands the struggle first hand.
With Intuitive Eating we stop making our food choices based on "shoulds" and instead we build trust with our bodies, so it can guide us. We learn to listen to and honor the signals our body is giving us. 
With long background as a registered nurse and someone in recovery, Tiffany knows how to help others succeed on their wellness journey. Listen in for some great tips for you to start thinking about and using today! 
Tiffany works with clients in two ways-in a 6 month private coaching program and in an online Intuitive Eating group coaching course.